---
Kitty Cat
Polaris 120
Arctic Cat 120
Favorite Links
Ice Racing:
SnoX Racing:
Other Links
---
PREDATOR ENGINE PARTS
We are releasing the parts for the predator swap kit as we complete them for those looking for individual products. The first to be released is the Engine Adapter Plate and you can learn more about it and/or purchase one by clicking here. While the existing oem engine plate allows for front-to-back adjustment, this adapter plate allows for side-to-side adjustment so aligning your clutch sprocket to the rear sprocket is very easy. Positions the engine just in front of where the hood closes for clearance. Stay tuned for more swap parts soon.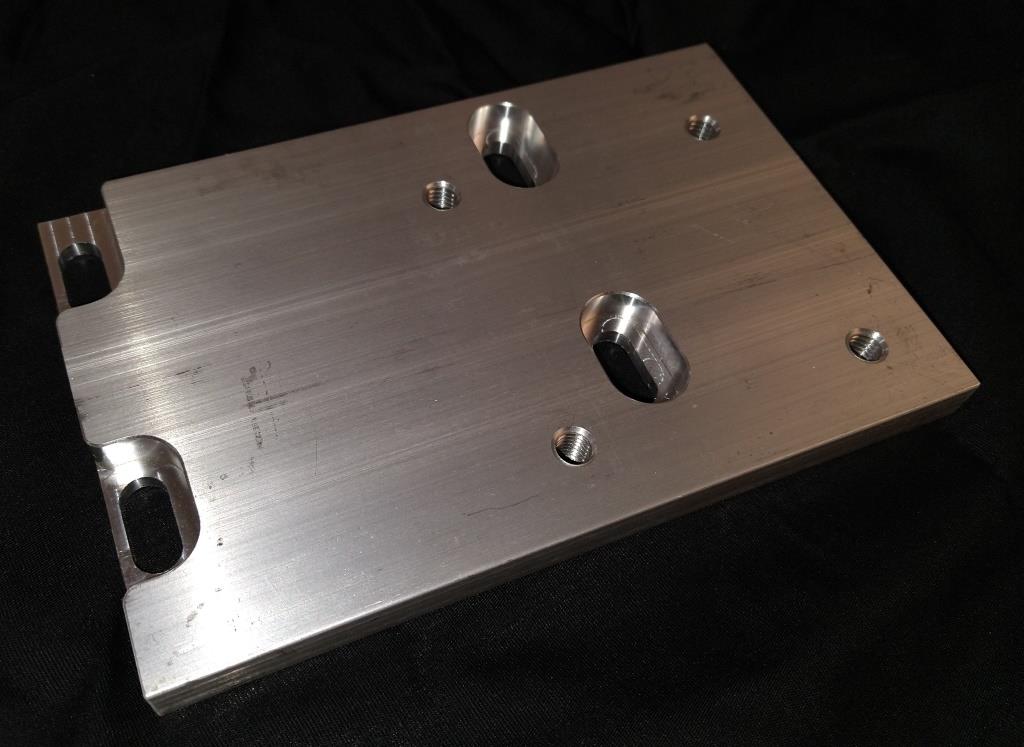 **************************
NOTICE TO OUR VALUED CUSTOMERS
Shipping rates have been on a significant rise for over 18 months and for the first time in 14 years we have no other option but to increase domestic rates slightly. However, keep in mind that we are still paying sales tax for our customers in every state except MN. This tax savings far outweighs the increase in shipping rates.
**************************
We are still experiencing periodic delays in getting products shipped into us from some of our suppliers, so just in case your order is impacted by these delays please allow a few extra days to process your order. We will do our best to email you an update if your order will be impacted.
We deeply value every one of our customers, so please accept our apology if your order is impacted.
**************************
We are doing everything we can to keep our prices low, but most of our vendors are increasing prices at a staggering rate. MaxTorque clutches have increased by 26% to 45% depending on the product. Instead of increasing our prices based on their percentage increase, we have only increase our price by the actual increase difference and thus saving you money.
We also purchased a massive CNC lathe this summer and as quickly as we can bring it online we hope to manufacture more products inhouse so we can keep our prices lower than our competition.
**************************
Important News (Please read our important news articles for up-to-date information.)
Snowmobile Setup Instructions - I seem to answer the same questions all the time, so I quickly put together an initial set of instructions on how to set up Kitty Cats, Polaris 120s and Arctic Cat 120s. I will take more time to refine the directions and I'll try to add photos and videos as I have time. I hope this helps everyone get a quicker start to racing.
Yamaha Engine Performance Upgrade Kit - We now offer a performance upgrade kit for the Arctic Cat 120s with the Yamaha engine. The kit includes an upgraded performance camshaft, valve springs, gaskets, offset flywheel key, and carb jetting. This will allow your Arctic Cat with Yamaha engine to compete with all the other 120cc brands that are on the race track and backyard. (ISR LEGAL)
Installing Valve Spring and Setting Valve Lash - Please click here to open the instructions.
Equipment Rentals

We do offer some rentals and will be adding to this list in the near future. If you're in need of a tool that you think would be a great rental opportunity, please feel free to ask. We are always looking for ways to partner with our customers any time we can. Click here for our rental information.
Rev-limiters - Do valve springs still make any difference?

We are extremely disappointed in the ISR decision to implement rev-limiters. We've dealt with model difference performance since 2001 and there are other unexplored ways to resolve this issue more economically than to force every stock sled owner to spend $50 for a rev-limiter on every sled. There was also ZERO testing done on this before the 2014/15 season when these devices had to be implemented and they were not initially available for everyone until well after the season started. Our suggestion to ISR was to leave all classes the way they've been for 14+ years and just add a "rev-limiter" class for those racers who don't want to take the time to make their sleds competitive. Those wanting to race in that class could run in both classses because the rev-limiter has an on-off switch. Then the proper testing could have been accomplished without jamming this poorly planned rule change down everyone's throat. As far as valve springs go, THE VALVE SPRINGS WILL BE EVEN MORE CRITICAL. Just like the sprinter class and past chain drive classes, this will become a race to the first corner. Whoever gets to the first corner will almost always win the race. That's where the valve springs come into play. With our special ISR LEGAL valve springs, they get your engine from idle to max RPM quicker than any other valve spring on the market, thus getting you to the first corner first. Click here if you unfortunately need to purchase a rev-limiter for Arctic Cat or Polaris.
*New* Newly engineered Polaris and Arctic Cat 120 Valve Springs!
(Please note: We have a tremendous volume of inventory turn-over and there may be times that we sell out of a product before your order is placed. We are constantly restocking our shelves, but there is always a chance that we may have sold the last item and waiting for more to be delivered to us.)
---
** Click here for more pictures **
** Click here to see a few of our customers pictures **
Thank you for visiting our website and welcome to Olson Brother's Dist, Inc. (OBUPS.COM) online store. We are committed to providing the highest quality parts with leading edge innovations in high performance racing. Whether it's oval ice racing, ice drags, grass drags, or sno-cross; Olson Brothers is here to provide you with outstanding performance and service. (Read more)
We accept

Prices and availability are subject to change without notice.
---